ASA Electronics is a diversified and growing company with opportunities in a variety of specialized areas from engineering and fabrication to sales and customer service. Our team is our most valuable asset and we strive to hire passionate individuals who take pride in their work just like we do. We offer competitive wages, benefits, and paid time off as well as ongoing training advancement opportunities.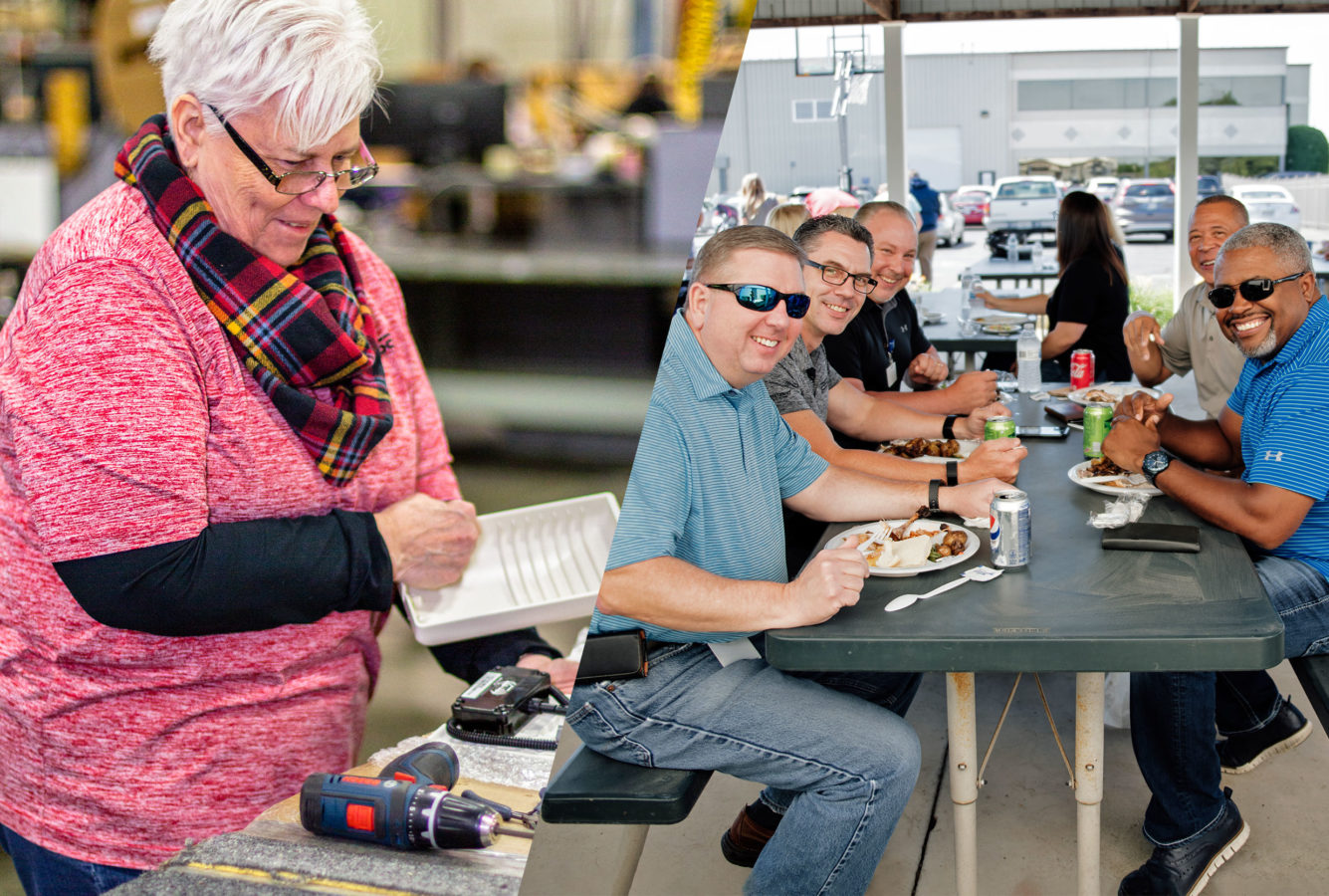 Our Culture
We foster a work environment that encourages both professional and personal growth. We have a very collaborative, team-oriented approach to our daily operations that helps to encourage healthy work-life balance. We believe there is always an opportunity to learn and provide ongoing trainings for our staff to make sure we are all knowledgeable about every aspect of our products and processes. This allows us to work together towards the common goal of providing the best customer experience possible.
Benefits
The health and happiness of our workforce is vital to our success. We have taken feedback from our employees and built one of the most competitive and comprehensive benefits packages in the Greater Elkhart Area.
Medical insurance and prescription plan
Health Savings Account with company contributions
Premium-free dental and vision insurance, and short term disability
401k program with company match
Company-paid life insurance policy
On-site fitness center with free classes for employees
Paid vacations, 9 paid holidays
Birthday personal day
Openings
Supply Chain Analyst
Supply Chain Analyst
This position is responsible for maintaining part system information, including reviewing potential overstock or understock, recommending for discontinuance, and review/communication of impacts to builds and bill of materials.  Position also responsible for certain key purchasing functions, as assigned.  This position will provide additional support to the department to improve supplier quality, delivery and to reduce costs.  The individual must have good interpersonal skills because this position will interact with all levels of management both inside the company and outside in the supplier company organizations….           SUPPLY CHAIN ANALYST
Application for Employment